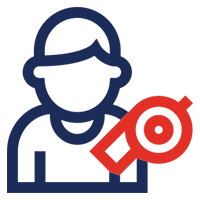 Personal Training
To reach the level of fitness you have aimed for, you need to maintain a daily routine, proper diet plan, and an organized lifestyle. If you are trying to increase fitness activity, but are finding challenges to implement the right fitness strategy, our personal coach can help you set and implement a plan that works best for you.
Personal Training Benefits:
Workout as per your schedule.
Affordable workout sessions as compared to one-on-one gym sessions
Get access to an expert coach online from anywhere
Communicate and raise your query to your coach anytime
Workout online with full motivation. Our coaches will keep you updated on your progress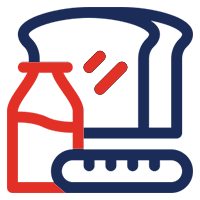 Nutrition Plan
Healthy Hustle takes a holistic approach when it comes to supply a nutrition diet plan to our clients. To help you optimize your diet to achieve your fitness goal, our nutritionists offer the best diet tips, meal plans, and supplement knowledge to improve your nutrition level.
Nutrition Care Plans Benefits:
Fast Weight Loss.
Loose body fat and retain your muscle mass.
Reduces the amount of food waste.
Growing and building muscles with right meals.
Maintain body recomposition

Physio Counselling
A physiotherapist plays a vital role in your fitness journey. To ensure you do not face any injury while workout, Healthy Hustle has integrated with the best physiotherapist. If you feel challenged to exercise daily or need strict guidance to perform being in a state of injury or pain; we would be happy to assist you through our physiotherapy consultant.
Physio Counselling Benefits:

Our physical therapist is readily available to progress your routine
Individual guidance for clients underlying any injury or muscle pain
Expert physiotherapist with expertise body mechanics
Complete online assistance in controlling pain
Personalised exercise prescription online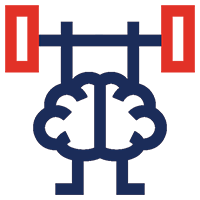 Strength and Conditioning
Strength and conditioning programs involve a format of exercises that focuses on developing athletes' mobility, strength, stability, endurance capability, speed, agility and much more. At Healthy Hustle, our strength and conditioning coaches will guide you for the exercises which will impart a strong foundation in developing required skills to improve athletic performance.
Benefits of Strength and Conditioning Training
Improved body performance
Injury Prevention
Strengthened bones
Improved posture
Increased muscle mass and metabolism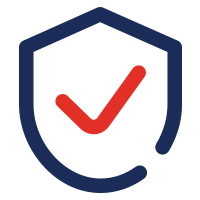 Defence Training
The self-defence training program is especially developed for young girls and women to boost up confidence, self-discipline, braveness, and awareness to fight against the complicated situations that occur in the real-world. Our self-defence program emphasizes on progressive training approach that gives you confidence to defend yourself.
Benefits of Defence Training:
It helps develop self-discipline & self-confidence.
It helps in developing fighting reflex
Increased coordination in movement and balance
Eliminate fear factor completely
Increase self-respect and make feel positive
Make you stronger to face and solve challenges

Kick Boxing
Cardio Kickboxing is an intensive fitness training that allows to build stamina, boost energy levels, improves coordination and flexibility, and burn calories. Our powerful kickboxing training program focuses on performing a powerful cardio workout that covers everything from shadowboxing and dynamic stretching to advanced level Muay Thai sessions.
Benefits of Cardio Kickboxing:
Tones your entire body
Teaches you self-defence
Burns calories
Improves endurance level
It's a major stress reliever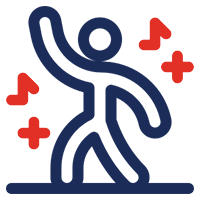 Online Training Sessions
Healthy Hustle brings you a fitness program with an online personal coach to help you achieve your health and fitness goals with all the convenience of training at your desired place. Our online personal fitness coach specializes in improvising fitness levels through a full array of workout sessions.
Benefits of Online Training Sessions:
Workout on your own schedule
Access to personalized team of instructor
Self-motivation
Customized workout plan
Affordability at its best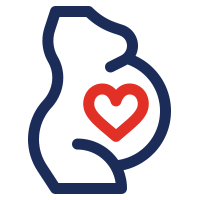 Prenatal & Postnatal
A woman's body undergoes major bodily changes during her child bearing phase. She needs guidance on how she can take care during the prenatal and postnatal duration. Healthy Hustle provides a safe and effective workout regimen which helps a woman work on her body through these phases.
Prenatal & Postnatal Training Benefits:
Reduces morning sickness
Prevents lower back and hip pain
Reduces weakness and fatigue
Strengthen glutes, hips, and core which supports with delivery
Prevents excess weight gain during pregnancy